The Weiss - Dekel-Steinkeller dental experts' clinic specialises on comprehensive single-day treatments, under conscious sedation or general anaesthesia, supported by experienced anaesthesiologists and a multidisciplinary team of dental specialists.
In addition to being comprehensive and without compromise, treatment under sedation is also faster, and therefore, you will experience less pain and side effects, together with speedier recovery. In other words, this is an additional advantage of the comprehensive treatment method, while providing you, the patient, a positive and comfortable treatment experience.
All our patients enjoy a holistic dental treatment approach by a team of specialists, who will do anything in their power to restore the health of your mouth and teeth, with a renewed quality of life and a new aesthetic look that will last for many years to come.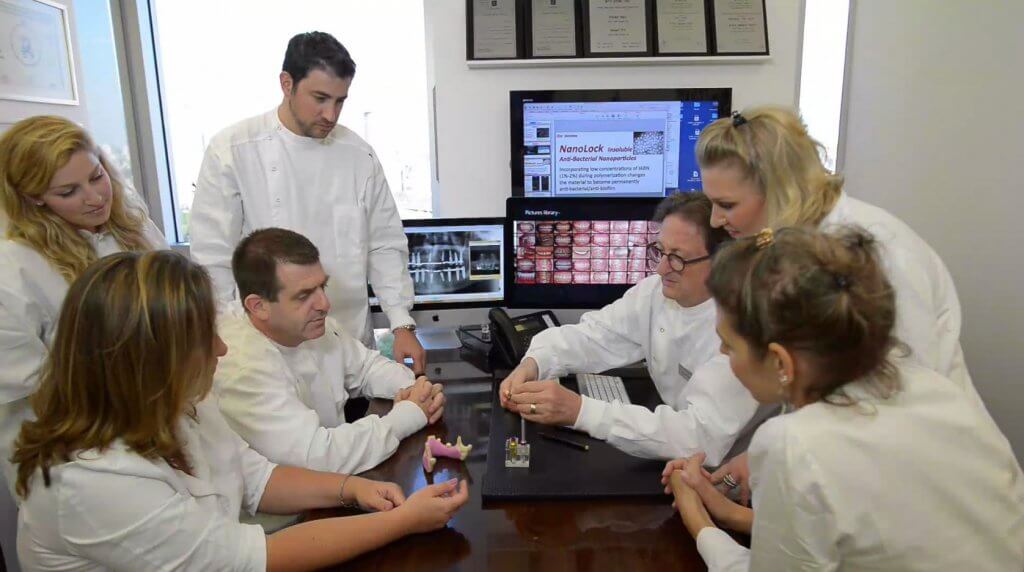 A comprehensive single-day dental treatment requires special preparations, both in terms of human resources and in terms of equipment and materials. Our clinic is equipped with technological and laboratory facilities equal to hospital operating theaters, together with digital CAD/CAM technology, allowing on-the-spot manufacturing of dental crowns and bridges, a surgical microscope, and more.
The technologically-advanced equipment allows us to update the patient in real-time about his/her condition and about the treatment plan of choice.
Weiss-Dekel 4Hands.Dental Specialists Clinic clients send their summary of dental problems to the clinic's manager. They are invited for a diagnostic meeting in which all relevant medical and dental information is coordinated and centralized, from x-rays to previous diagnoses and examinations, together with any other materials needed for structuring the optimal treatment program.

Based on the program's details, clients may be invited for one single day of focused treatment. This means that all the specialists needed to carry out your treatment will also be on hand together with required dental technicians.

On your appointed day, all treatments are carried out in one joint effort, together with professional brainstorming and cooperation appropriate to your treatment program. The clinic's specialist anaesthetist will be in attendance. If your preference is for a general anaesthetic, that option will be made available where appropriate.
One day comprehensive care treatments are managed by Professor Ervin Weiss and Dr. Michal Dekel-Steinkeller.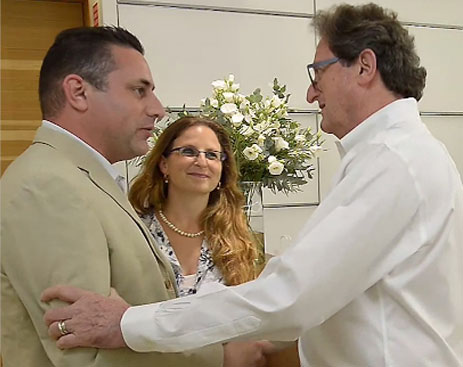 One day treatments are geared to:
Clients whose needs enable conducting complex treatments in a focused manner in a single session.
Clients whose pain robustness requires fast, comprehensive care. 
Clients who suffer from aesthetic problems resulting from the need for dental care and must complete their treatments within a certain time frame.
Clients who experience dental phobia and fear undergoing conventional dental treatments.