Specialist in Periodontology (Gum Diseases)
Dr. Anna Paritzki is an expert in the field of gum diseases, with over 20 years of experience in dentistry in general, 15 of them in the field of diagnosis, analysis and treatment of gum diseases. Dr. Paritzki offers private diagnostic and treatment services for all levels of gum disease complexity.
Dr. Paritzki is part of the Weiss-Dekel 4Hands.Dental Specialists Clinic because of her ongoing excellence in treating gum diseases and her impressive, precision diagnostic capabilities. Her devoted, diligent work together with her ability to integrate into a team has led to hundreds of successful treatments as she resolves issues from simple to highly complex gum diseases for clients.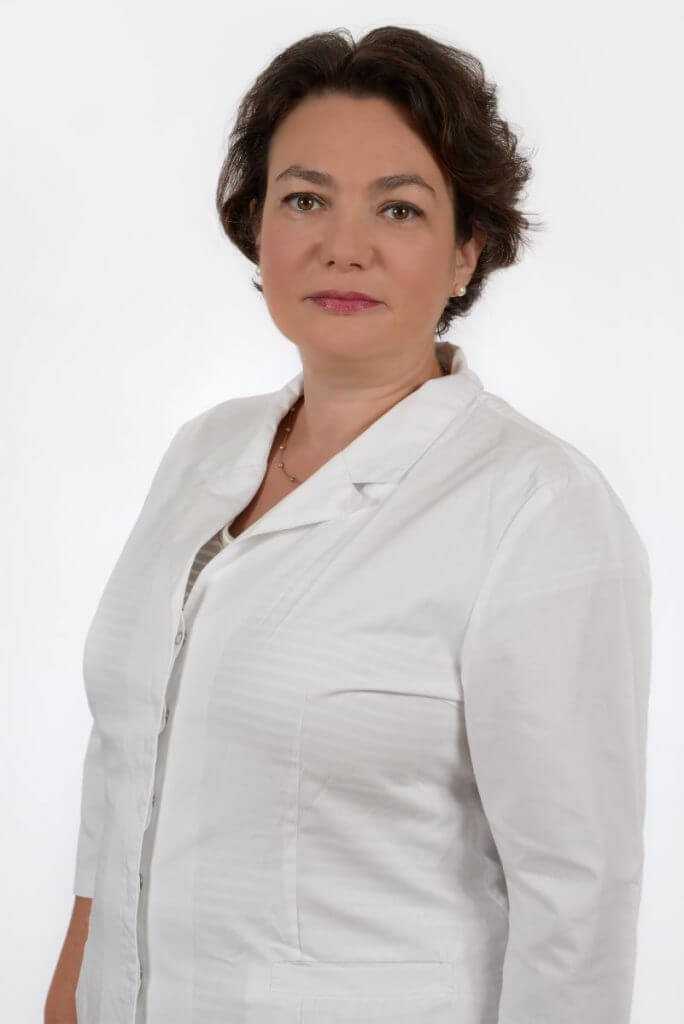 Dr. Anna Paritzki qualified as a doctor of dentistry in 1995 in the framework of her military service reserve studies. On receiving her qualifications, she served for five years with the IDF as a dentist. She then continued on to specialist studies in periodontics (gum diseases) in the Hebrew University and Hadassah Hospital Faculty of Dentistry, Jerusalem. In 2005 she completed her studies but continued on to an advanced, prestigious course in Germany which expanded her practical capabilities in unique cutting edge treatment techniques.
Simultaneously, Dr. Paritzki served as a facilitator to interns studying periodontics at the Hebrew University, Jerusalem; worked at Tel Hashomer Hospital; and in private clinics in Israel. 
Dr. Paritzki is a sought-after lecturer in important international conferences in her field.