"There is no substitute for shared professional knowledge and knowhow accrued by two experts working together in the clinic, examining the client's needs together, relating to changing situations during treatment and taking decision together in real time".
Professor Ervin Weiss and Dr. Michal Dekel-Steinkeller have worked together for many years, which led to optimal conditions for establishing cooperative activities. As these continued to develop, the 4Hands Method, unique in the world of dentistry, took shape.
Professor Weiss: "Slowly, like a natural evolutionary work process, we discovered our unique ability to work together in a way that enabled analysing changing situations, giving each other backup, and reaching critical, optimum decisions for our clients".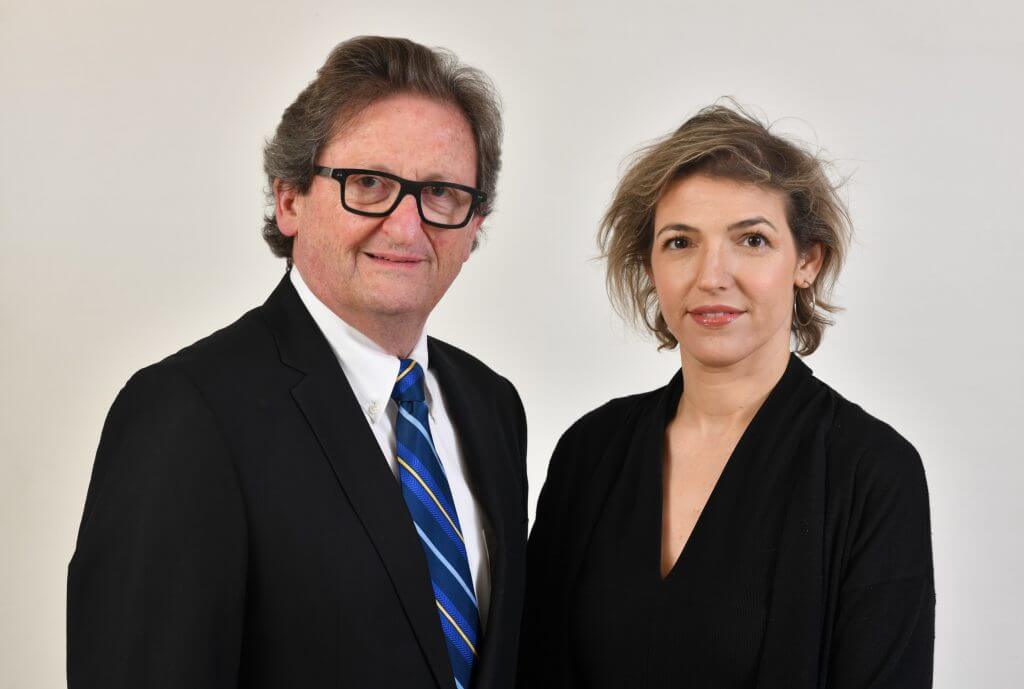 Dr. Dekel: "In addition to our professional cooperation, treatment using the 4Hands method allows us to provide the uncompromising professionalism on which the clinic's vision is founded: complete responsibility towards our clients' health, quality of life, and aesthetic appearance in all matters relating to oral care, together with total devotion to each and every client's needs, and a careful, considered balance between responsible innovation and cautious conservatism".
"During complex rehabilitative procedures requiring lengthy technical and dental processes, our 4Hands.Dental method results in evident savings of time by reducing the number of visits a client needs to make to the clinic. Clearly, as a result, this inherently reduces the amount of time clients need to allocate to their treatment procedures, a critical aspect for many, such as the self-employed, business people, and foreigners coming to Israel specifically for dental care".
Professor Weiss and Dr. Dekel emphasize that "during our shared work, and because of our mutual professional trust, this highly efficient oral care we call 4Hands.Dental was a natural development. Two highly qualified experts examine, evaluate, and decide jointly on the optimal procedure and overcome complicated clinical challenges in real time. It's very much like the cooperation between surgeons in complex surgical procedures."
"The advantages of our 4Hands treatment method become apparent during lengthy procedures involving several oral foci, multiple teeth, and both jaws, procedures requiring that patients are sedated or receive a general anesthetic".
Dr. Dekel expands on these advantages. "Two specialists simultaneously examine the area requiring treatment. We bring our perspectives to the discussion, contributing to a deeper understanding of the client's needs. We also bring our accrued experience in handling diverse situations. Reaching conclusions from our pooled knowledge gives the client and the treatment added value. 4Hands.Dental makes it easier to handle clinical dilemmas towards shaping more expansively informed and precise decisions".